Excellence & Innovation
---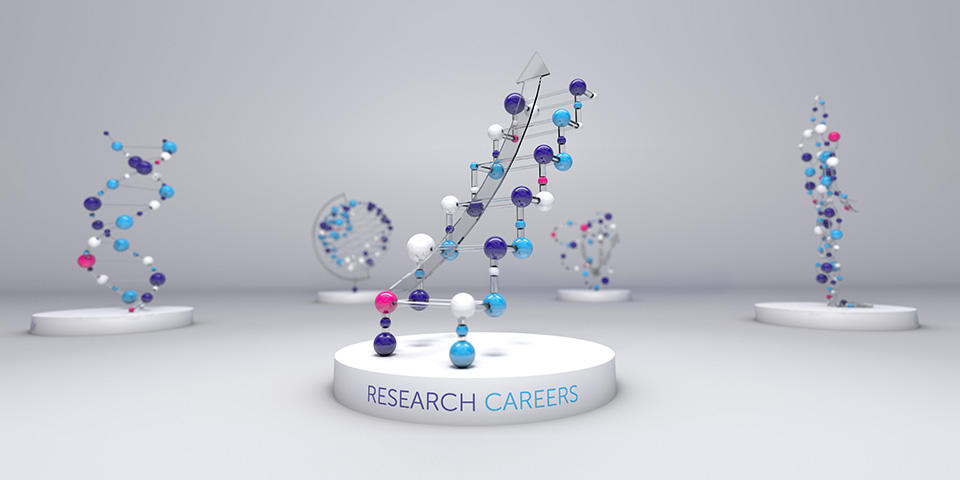 We're committed to supporting the next generation of cancer researchers and we have opportunities for you wherever you are in your career, whether you're new to the lab, or growing your fully fledged independent research group.
We have a broad range of fellowships, bursaries, job opportunities and studentships to cater for your situation, whether you're an academic researcher or a clinician scientist, and whether you require a fully funded fellowship or grants to advance individual projects.
Research opportunities in early detection and diagnosis
We support a broad portfolio of clinical and translational research through response mode funding, initiatives and investments in clinical infrastructure.
We aim to maximise patient benefit through high-impact early phase and first-in-human trials, ambitious and innovative trial designs, and our core-funded supporting infrastructure, which together enable us to learn as much as we can from the patients on our trials.
We're also committed to ensuring that clinical academics have the support they need to develop a career in cancer research, and we have a range of opportunities for clinical researchers at all career levels.
Funding can be used for:
Salaries for researchers and technical staff

Running expenses

Equipment
Read our costs guidance for full details of the costs you can claim in your application.
*Typically up to 4 years for early phase or feasibility studies, and up to 10 years for late phase trials
**Typically up to £50,000 per year for early phase or feasibility studies, and up to £150,000 per year for late phase trials
Larger amounts may be considered with appropriate justification, particularly where substantial translational research is included.
WirbRMC has brought together an expert-selected listing of latest research calls and resources to help you keep abreast of funding opportunities and facilitate research
Thanks to its state-of-the-art education and training programmes, ESMO plays an instrumental role in providing the oncology community with the most up-to-date scientific research and information available.
Further advice
For further advice on gaining research funding, please see the following links
Scientific Objectives